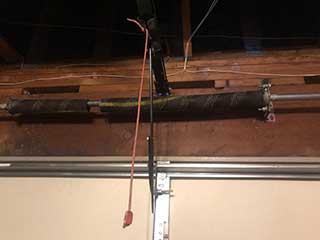 While you may be tempted to attempt to replace your garage door springs on your own, this can actually be a very dangerous job with potentially fatal consequences. Never put the your wellbeing on the line by attempting a DIY repair; rather hire one of our expert technicians at Garage Door Repair, Littleton to take care of the replacement and repairs for you. Here's an overview of our services.
Repairs That Last
Whether your door has stopped opening, goes only a few inches up, produces a loud noise, shuts too quickly, or has any similar problem, chances are - your springs have snapped. Check along the surface of your torsion or extension springs to see whether they've developed wear and tear and need replacing. Our team values your time and convenience and will accommodate you instantly to replace the springs with newer, high-grade units that will get your door back on track right away.
We Service Both Types of Springs
Whether your springs are located parallel to the top inside of your door (torsion) or extend along both sides of your door (extension), our team can service them! It's important to remember not to fiddle with a broken spring by yourself as this can lead to a serious injury, or worse. Rather, hire our team of professionals in Littleton to handle the job with expertise and timeliness all at a fair price.
Correct Replacement & Installation Services
Having the correct type of spring installed in your garage door system is absolutely crucial to the proper operation of your mechanism. Our team puts a strong emphasis on sourcing and installing the correct spring type into your mechanism to maximize the overall functionality and longevity of your system. With us, you can rest assured that your door will open and shut seamlessly for years to come.
Our team of experts will provide quick, honest and reliable garage door spring repairs and replacement services, every time. Give us a call today to discuss your project in more detail.
Want more? Let us take care of:

New Garage Door Keypads

Oil Tempered Torsion Springs

Opener Clicker Repair

Commercial Garage Door Repair